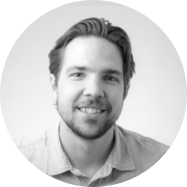 I'm an independent consultant working as UX designer, product owner and team lead. I help companies and agencies make products and services that solve business-critical problems.
Over the course of more than 10 years I've worked in multiple countries, in a variety of industries, on things that ended up making people happier and more empowered.
What's not to love ❤️
See what services I offer
👋 So how do we get started?
If you want to hear more, or have a specific project you want to discuss. Please don't hesitate to reach out
📞+45 91 85 49 59
📧 mail@plusjeppe.dk